A den to enhance your home
Find examples below
ecoden garden rooms are a unique additional space solution, customised to your lifestyle and your home. Our bespoke ecodens offer a high-quality, affordable way to enhance your home, without the need for extensions or planning permission.*
Space for the whole family
Whether you are looking to create a purpose built place for leisure or want to encourage a better work life balance, our designers will help to create a beautiful space for you. ecoden garden rooms are perfect to install as an office, a gym, a games room, a music studio, a treatment room, a space for small business use, as well as just an additional living space.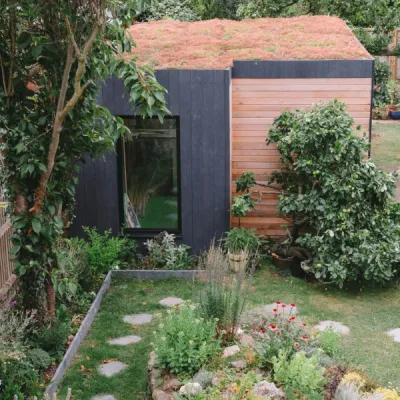 Built to last
Tailor made to suit your needs, ecodens are multi-functional, add value to your home and are quick to install. Constructed of 8-9 inch thick walls and fully insulated, they provide perfect year-round space solutions.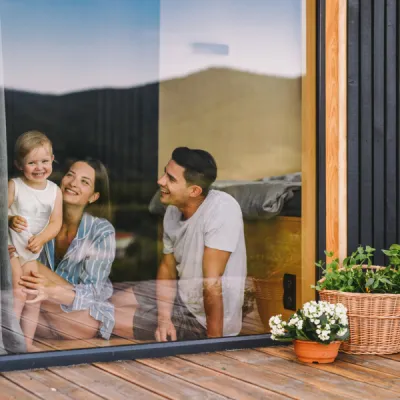 Key Benefits
Built Under Permitted Development Regulations, therefore most of the time do not require planning permission.*
Increases your house value by up to 1.5x the cost of the building.
Each ecoden is multi-functional and uniquely designed to suit your needs.
Installed within 2-3 weeks.
Interior Designers available to help with the finishing touches.
Nationwide Installations.
100% bespoke design to suit your needs
* T&Cs
See what your garden room den could look like: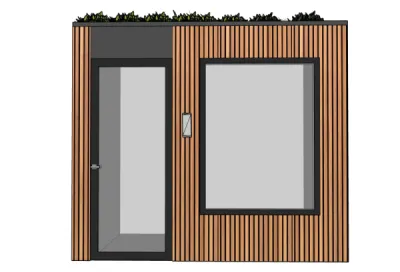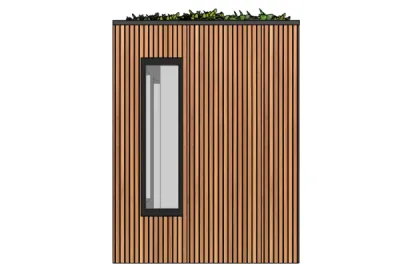 Starting from £13,500
Finance options available

External Measurements: 3000mm x 2000mm x 2500mm
Internal Measurements: 2600mm x 1600mm
Overall Floorplan: 6 sqm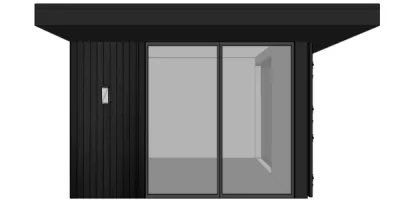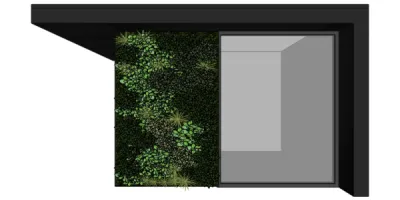 Starting from £18,500
Finance options available

External Measurements: 3500mm x 3500mm x 2500mm
Internal Measurements: 3100mm x 3100mm
Overall Floorplan: 12.25 sqm (excluding overhangs)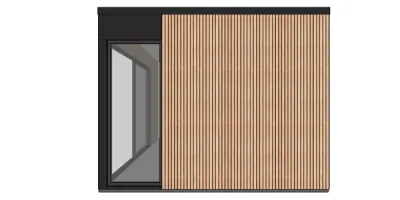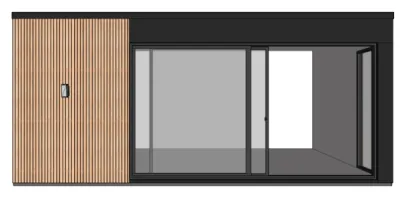 Starting from £27,000
Finance options available

External Measurements: 6000mm x 3500mm x 2500mm
Internal Measurements: 5600mm x 3100mm
Overall Floorplan: 21 sqm

Optional extras
External and Structural
Sedum Grass Roof
Living Plant Wall
Water Irrigation System
Solar Panels
Skylights
Decking to Match Cladding
Integral Blinds for Windows & Doors
Underfloor Heating
Internal
Kitchenette
Toilet Facility
Built in Desk and Storage
Plywood Internal Walls & Ceiling
Recycled Slat Internal Wall
Outdoor Kitchen
Woodburner Stove
Need a den?
Contact ecoden