A den to boost your business
Find examples below
ecoden work spaces aim to improve your work ethic and create a hub of inspiration and productivity. ecodens provide additional space for businesses or schools.
Spark creativity
With added space comes increased efficiency. Design a place for ideas to grow and businesses to thrive, from state of the art classrooms to personally designed sales suites. ecodens can be tailored to your business' requirements and used for offices, classrooms, sales suites, reception/information rooms, cafe and restaurants, toilet blocks, and medium-large business use.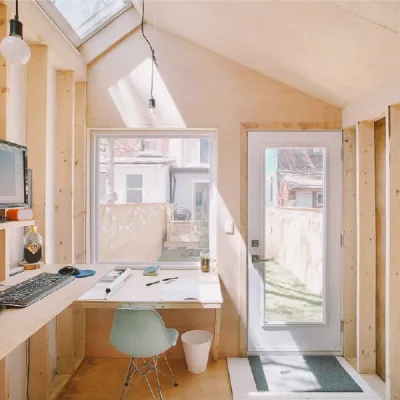 Safe, high-quality solution
From site survey, and risk assessments, through to built-in office storage and kitchenettes, your assigned project manager will take all the stress away and leave you with your dream work space.
Key Benefits
Risk assessment, site survey and safety protocols are carried out before the project commences.

Each ecoden is multi-functional and uniquely designed to suit your business or school requirements.

Built to last with 8-9 inch thick walls that are fully insulated for a year-round space solution.

Installed within 2-3 weeks.

Interior Designers available to help with the finishing touches.

Nationwide installations.
100% bespoke design to suit your needs
See what your business den could look like: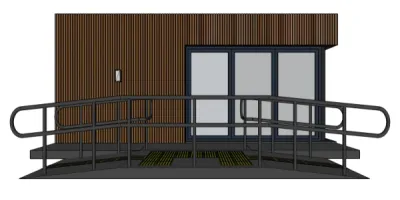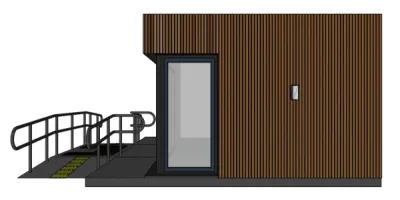 Starting from £35,000
Finance options available

External Measurements: W 6000mm x D 4000mm x H 3000mm
Internal Measurements: W 5600mm x D 3600mm
Overall Floorplan: 24 sqm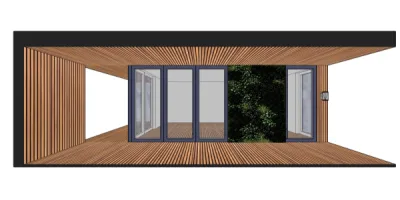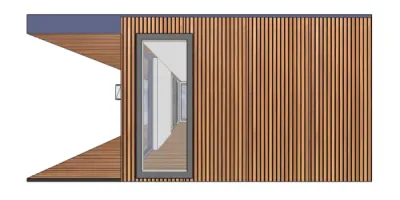 Starting from £42,000
Finance options available

External Measurements: 7000mm x 4000mm x 3000mm
Internal Measurements: 6600mm x 3600mm
Overall Floorplan: 28sqm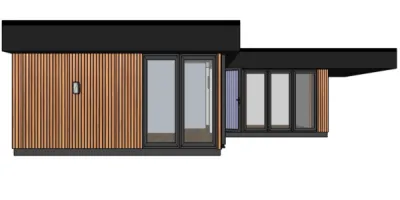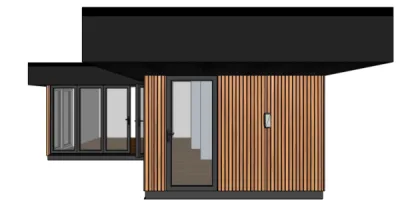 Starting from £62,000
Finance options available

External Measurements: 9000mm x 5000mm x 4000mm x 3000mm
Internal Measurements: 8600mm x 4600mm x 3600mm
Overall Floorplan: L Shaped 57sqm

Optional extras
External and Structural
Sedum Grass Roof
Living Plant Wall
Water Irrigation System
Solar Panels
Skylights
Decking to Match Cladding
Integral Blinds for Windows & Doors
Underfloor Heating
Internal
Kitchenette
Toilet Facility
Built in Desk and Storage
Plywood Internal Walls & Ceiling
Recycled Slat Internal Wall
Outdoor Kitchen
Woodburner Stove
Need a den?
Contact ecoden